Lead with confidence using our advanced Chairperson Profile Management platform
Leadership and coordination stand at the heart of effective organizational management. Organizations across the globe rely on the CPM system to refine leadership dynamics and elevate chairperson collaborations. 
The CPM solution isn't just a platform—it's a paradigm shift. Tracing its roots back to the era of renaissance, when the seeds of leadership and organization were sown, it has metamorphosed, aligning with the dynamic organizational demands.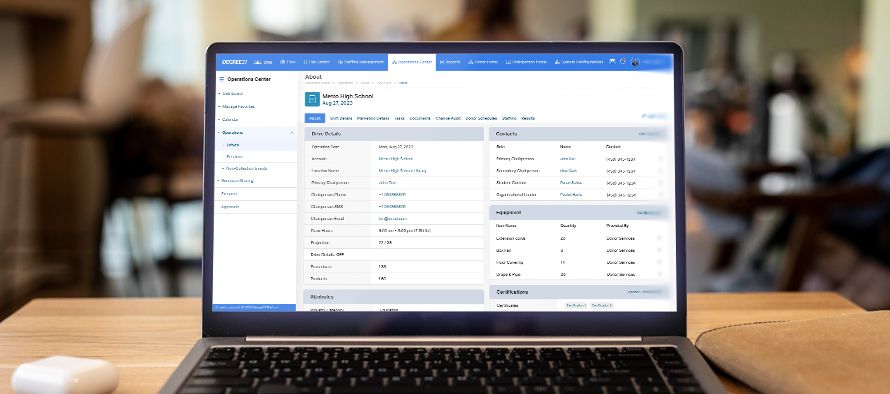 Unlock the synergy of technology and leadership. The CPM system is the bridge between chairpersons and their responsibilities, ensuring impeccable coordination and streamlined processes. From the age of parchment and quills to the digital revolution, the CPM has been a testament to time, growing with the introduction of groundbreaking features and modules. 
Chairperson Profile Management (CPM) Features
The CPM system offers a suite of powerful tools designed to enhance your leadership workflows. Notable features like comprehensive data analytics, automate chairperson workflows, manage events effortlessly, track meetings meticulously, and synchronize effortlessly with other platforms—all within the grasp of your fingertips with our mobile-optimized interface: 
Meeting Tracking​
Ensure every discussion is timely and productive.
Data Analytics​
Extract valuable insights and steer informed decisions.
Mobile Access​
Oversee your responsibilities on-the-move with our mobile-optimized interface.
Integration Capabilities​
Integrate effortlessly with other organizational tools.
Event Management​
Plan and oversee events without a hitch.
Automated Workflows​
Streamline tasks and enhance productivity.
Our dedication to perfection resonates in every module. We've set the benchmark in the CPM domain, ensuring organizations remain at the forefront. 
Our FAQ section is curated to satiate your queries and enhance your CPM journey. 
A CPM (Chairperson Profile Management) system is a platform tailored to manage and oversee chairperson interactions and responsibilities, aiming to fortify leadership roles, streamline processes, and foster organizational growth. 
Our CPM platform integrates state-of-the-art security protocols, encompassing end-to-end encryption, multi-tier authentication, and periodic security evaluations, ensuring your data's sanctity. 
Certainly! Our CPM is inherently adaptable and can seamlessly synchronize with a plethora of third-party applications, from communication tools to scheduling software.  
Indeed, our CPM is mobile-responsive, empowering you to manage and oversee on-the-go, be it via a smartphone or tablet.  
Our CPM equips chairpersons with tools to track events, manage contacts, analyze patterns, and forecast future endeavors, facilitating a more streamlined organizational process.  
Our platform is inherently malleable. You can customize interfaces, analytics, and workflows to resonate with your specific organizational demands. 
Absolutely, our CPM embraces multiple languages, ensuring organizations worldwide can harness our platform efficiently.