Lead with precision using our advanced Drive Scheduling Calendar Controls platform
Efficiency and synchronization are the cornerstones of effective organizational scheduling. Organizations worldwide trust the Drive Scheduling Calendar Controls (DSCC) system to streamline scheduling processes and enhance coordination among teams. 
The DSCC solution isn't just a tool—it's a revolution. Drawing inspiration from the age of meticulous planning and organization, it has evolved to meet the dynamic demands of modern-day enterprises.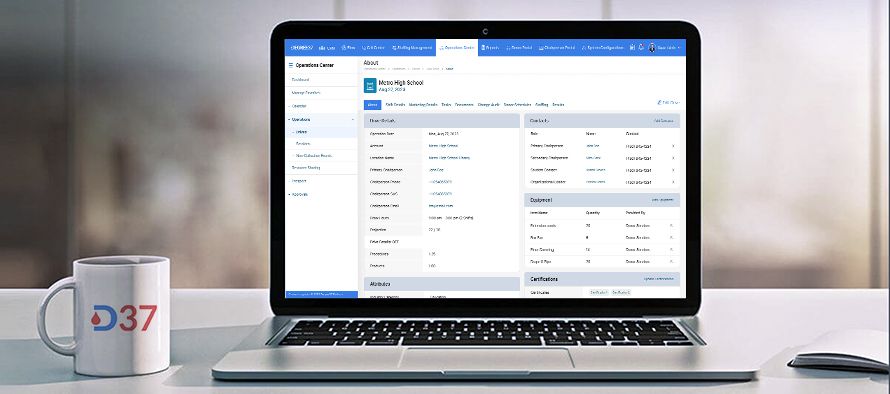 Harness the power of technology and scheduling. The DSCC system is the nexus between teams and their tasks, ensuring flawless coordination and seamless scheduling. From the age of manual calendars to the era of digital transformation, the DSCC stands as a beacon of evolution, introducing innovative features and modules. 
Drive Scheduling Calendar Controls Features
The DSCC platform boasts a range of robust tools designed to optimize your scheduling workflows. Key features like intuitive calendar navigation, automated scheduling workflows, event management, integration capabilities, and mobile access—all within a user-friendly interface: 
Calendar Navigation​
Navigate through schedules with ease and precision.
Automated Scheduling​
Reduce manual input and enhance efficiency.
Mobile Access​
Manage schedules on-the-go with our mobile-optimized platform.
Integration Capabilities​
Sync effortlessly with other organizational tools.
Event Management​
Schedule and manage events seamlessly.
Our commitment to excellence is evident in every feature. We've set the gold standard in the DSCC domain, ensuring organizations always stay ahead. 
Our FAQ section is designed to address your questions and enhance your DSCC experience. 
A DSCC (Drive Scheduling Calendar Controls) system is a platform tailored to manage and oversee organizational schedules, aiming to enhance coordination and streamline processes. 
Our DSCC platform integrates cutting-edge security measures, including end-to-end encryption, multi-factor authentication, and regular security audits, ensuring the utmost data protection. 
Absolutely! Our DSCC is designed for adaptability and can integrate seamlessly with various third-party applications, from communication tools to project management software.  
Yes, our DSCC is mobile-responsive, allowing you to manage and oversee schedules from any device, be it a smartphone or tablet.  
Our DSCC provides teams with tools to manage schedules, track events, and ensure timely execution, leading to a more organized and efficient workflow. 
Our platform is highly customizable. You can tailor interfaces, analytics, and workflows to align with your specific organizational needs. 
Yes, our DSCC supports multiple languages, ensuring organizations globally can utilize our platform effectively.