Enhance Your Outreach with Our Advanced Donor Engagement Solution
In the ever-evolving landscape of philanthropy, fostering and nurturing relationships with donors is more crucial than ever. Our Donor Engagement Platform has been a beacon for organizations worldwide, simplifying processes and amplifying donor interactions. 
Our platform is not just a tool—it's a catalyst for change. Tracing back to its roots, when visionary philanthropists recognized the need for organized donor engagement, it has continually adapted, meeting the diverse needs of the modern charitable landscape.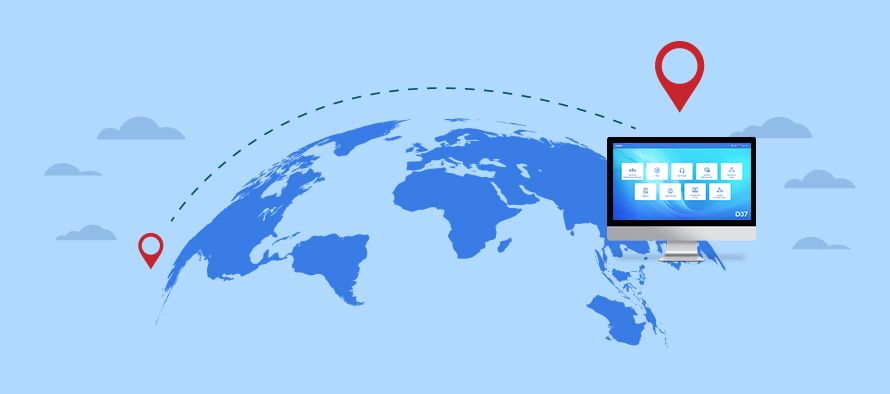 Unleash the synergy of technology and human connection. Our Donor Engagement Platform bridges the gap between organizations and their benefactors, ensuring fluid communication and effective processes. From the days of manual record-keeping to the digital revolution, our platform has stood the test of time, introducing groundbreaking features and integrations.  
Our Donor Engagement Platform offers a robust suite of tools designed to optimize your organizational processes. Delve into insightful donor analytics, automate workflows for heightened productivity, manage donor information effortlessly, track tasks effectively, and integrate seamlessly with other platforms—all available on-the-go with our mobile-friendly interface: 
Data Analytics​
Gain profound insights into donor behavior and drive informed fundraising strategies.
Mobile Access​
Engage with your donors on-the-go with our mobile-friendly interface.
Donor Management​
Systematize and access donor information effortlessly.
Task Tracking​
Ensure timely follow-ups and meeting schedules.
Integration Capabilities​
Integrate effortlessly with other tools and platforms.
Automated Workflows​
Simplify tasks and boost productivity.
Our unwavering commitment to excellence is reflected in every feature, setting the benchmark in the donor engagement industry and empowering organizations to stay ahead of the curve. 
Our FAQ section is here to satisfy your inquiries and enhance your experience with our platform.  
A Donor Engagement Platform is a specialized system designed to manage and analyze interactions with donors throughout their lifecycle. Its main objective is to strengthen organizational relationships, streamline processes, and boost fundraising outcomes. 
We prioritize your data security. Our platform incorporates top-notch security features, including end-to-end encryption, multi-factor authentication, and regular security audits, safeguarding your data at all times. 
Absolutely! Our platform is highly adaptable and can integrate seamlessly with a plethora of third-party applications, from email marketing solutions to financial software. 
Yes, our platform is mobile-responsive, enabling you to engage with donors and manage data on-the-go, regardless of the device you're using.  
Our platform equips fundraising teams with tools to track leads, manage donor relationships, analyze giving patterns, and forecast future donations, facilitating a more effective fundraising strategy and quicker realization of goals. 
Our platform offers extensive customization options. You can personalize dashboards, reports, and workflows to align with your unique organizational needs. 
Indeed, our platform supports multiple languages, ensuring organizations worldwide can leverage our platform to its fullest potential.