Elevate your Blood Center Relationships with Degree37 CRM System
Degree37's CRM has been pivotal for blood centers globally, optimizing processes and augmenting donor, volunteer, and staff interactions. 
Our CRM solution isn't merely software—it's a transformative experience. From its nascent stages, when the foundational importance of organized donor interactions was recognized, it has been a beacon, morphing to fit the dynamic needs of the blood center landscape. 
Bridging the crucial nexus between blood centers and their pivotal stakeholders, Degree37 CRM ensures unfettered communication and streamlined operations. From its roots in holistic donor profile tracking to modern-day integrations, our CRM remains resilient, unveiling groundbreaking features at each evolution.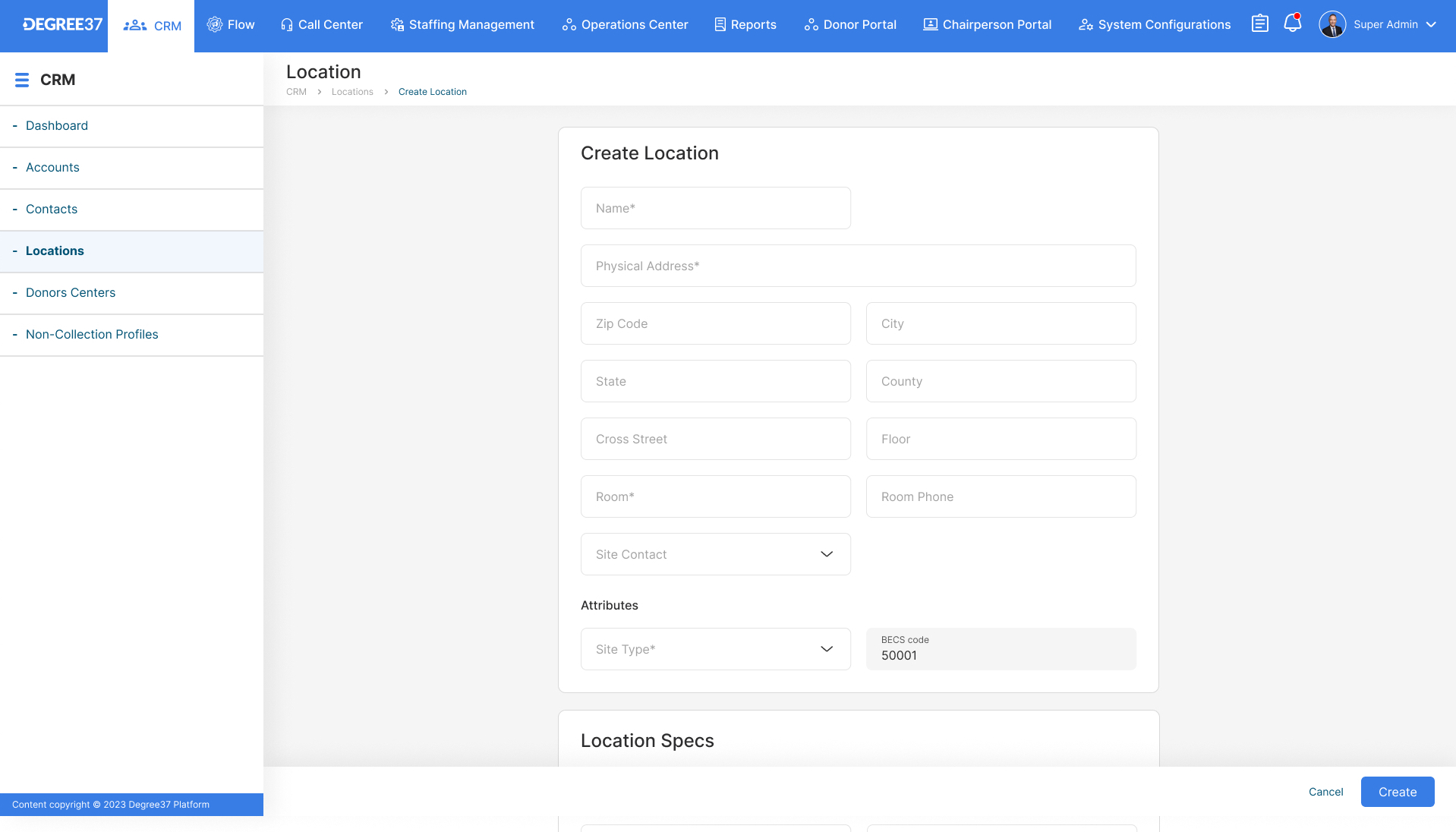 The Degree37 CRM system boasts a plethora of robust tools primed to revamp Blood center's operations. Immerse yourself in the detailed donor and staff analytics, enjoy the liberty of customization, access worldwide, and integrate with cutting-edge marketing tools—all through a user-friendly interface:
Beyond Mere Contact Management ​
Beyond mere contacts, manage directories of accounts, donor centers, and more. Dive deep into affiliations and attributes to understand the intricate network of your operations.
Panoramic Customer Profile​
Access detailed profiles to get a holistic view of every donor, volunteer, and staff member. Make informed decisions backed by comprehensive contact histories and attachments.
Task Management ​
Streamline and track all tasks in one place. Equip your team with detailed reminders and ensure that every assignment aligns with the related contact.
Mission-Critical Dashboard ​
Make informed decisions with insights from our dashboard. From donor status to account frequencies, get a bird's-eye view of all crucial metrics.
Role-Based Access ​
Safeguard your data, and dazzle with simplicity. Tailor access like never before, ensuring each team member dives straight into what matters most.
Customize Your Approach ​
Every blood center is unique; our CRM acknowledges that. Tailor fields and data points to ensure your software mirrors your center's distinctiveness.
Data Import and Export ​
Migrate and manage your data with ease. From tabular extractions to unique bi-synchronous integration with BBCS, your data moves seamlessly.
Worldwide Access ​
Never be restricted by location. Access Degree37 from any device, anywhere, ensuring that crucial data is always at your fingertips.
Integration with Marketing Automation ​
Visualize the impact of your marketing campaigns on each donor profile. Gauge interactions, from email opens to click-throughs, all integrated seamlessly.
Location Qualification Management ​
Unlock unparalleled safety and efficiency at every donor site. Adapt and drive policies that sync perfectly with your center's vision.
The Perfect Plan ​
Sculpt, store, and activate game-changing donor strategies. With our unique blueprints, operations transform from routine to remarkable.
Communication Efficiency ​
Stay connected effortlessly. Send emails or SMS directly from profiles, with the ability to track delivery and interactions.
Our CRM isn't just a tool—it's a revolution. Elevate your blood center operations and experience the gold standard in CRM mastery.
Our FAQ section is designed to address your curiosities and enhance your CRM experience.
Tailored specifically for blood centers, Degree 37 CRM expertly manages the dynamic triad of donors, staff, and volunteers, propelling efficiency to the next level.
Absolutely. Degree 37 boasts industry-leading security protocols, wrapping your data in a fortress of protection.
Seamlessly! Besides being versatile, Degree 37 shines with its exclusive bi-synchronous integration with BBCS.
With Degree 37, you're always a tap away from crucial insights, no matter where you are.
With power-packed features like mission-critical dashboards, we turn raw data into actionable insights, empowering you to craft unbeatable retention strategies.
Indeed! Degree 37 is all about customization. Shape it, mold it, make it truly yours.
While the specifics weren't shared, Degree 37 is built for a world stage, often offering multi-language options to engage users everywhere.